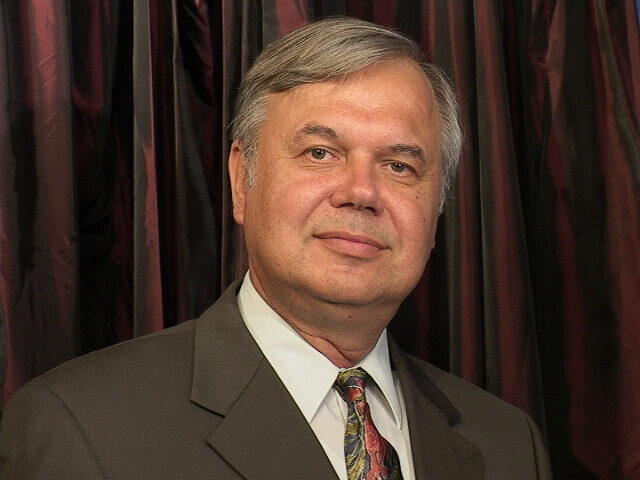 Dr. Alberto R. Treiyer was born in the Adventist community of Libertador San Martín, Entre Ríos, Argentina, on January 25, 1948. Blood from Switzerland, Germany, and Spain runs through his veins. Being the great-grandson of Seventh-day Adventists, he studied all three educational levels – primary, high-school, and college – in Adventist institutions. Providence determined for him to achieve only a few philosophy courses at the University level, as well as his doctoral degree in theology, in Catholic and Protestant universities, respectively.
After concluding his studies in theology, philosophy, and pedagogy at River Plate Adventist University, Argentina, he was called to teach at the Adventist Uruguayan Institute. At his insistence, he was called to enter pastoral work in the same country, where he exerted that ministry for four years. Later on, he was invited to teach theology and philosophy in the same institution which had educated him, where he remained for two years. It was then when he decided to go to the University of Strasbourg, France, to obtain a doctoral degree in theology. After one year of studies, he received a scholarship from the French government which was applied through the Protestant Faculty of that city.
He based his doctoral dissertation on the Hebrew worship in the University of Strasbourg and concluded it in 1982, and since then it has became his passion. After three years of teaching theology at the Séminaire Adventiste du Saléve in France, he was called to teach theology at the Adventist Antillian College in Puerto Rico, where he remained for six years. During those years, he also became director of the theological department. In addition, he was then ordained to the pastoral ministry. Desiring to improve his English, he came to the United States, where he devoted nine years to teach theology while holding evangelistic meetings on the sanctuary of Israel and the prophecies of the end. He taught by contract at the University of La Sierra, California and at Columbia Union College. He also taught theology in some Central and South American countries such as Costa Rica and Colombia.
The over 150 evangelistic series he was able to give on the distinctive messages of the Adventist faith have enabled him to both simplify and widen the dimension of his theological studies. In addition, holding these series in Europe and across the Americas have allowed him to easily adapt the Adventist message to various cultures, even to those whose people have never had the opportunity to hear of such marvelous truths. After winning hundreds of souls for the Lord in this task, and serving as pastor in Georgia and North Carolina, he is presently retired but remains quite active in giving seminars for pastors as well as evangelistic meetings wherever he is invited. His ability to fluently preach in English, Spanish, and French has made his unique ministry possible.